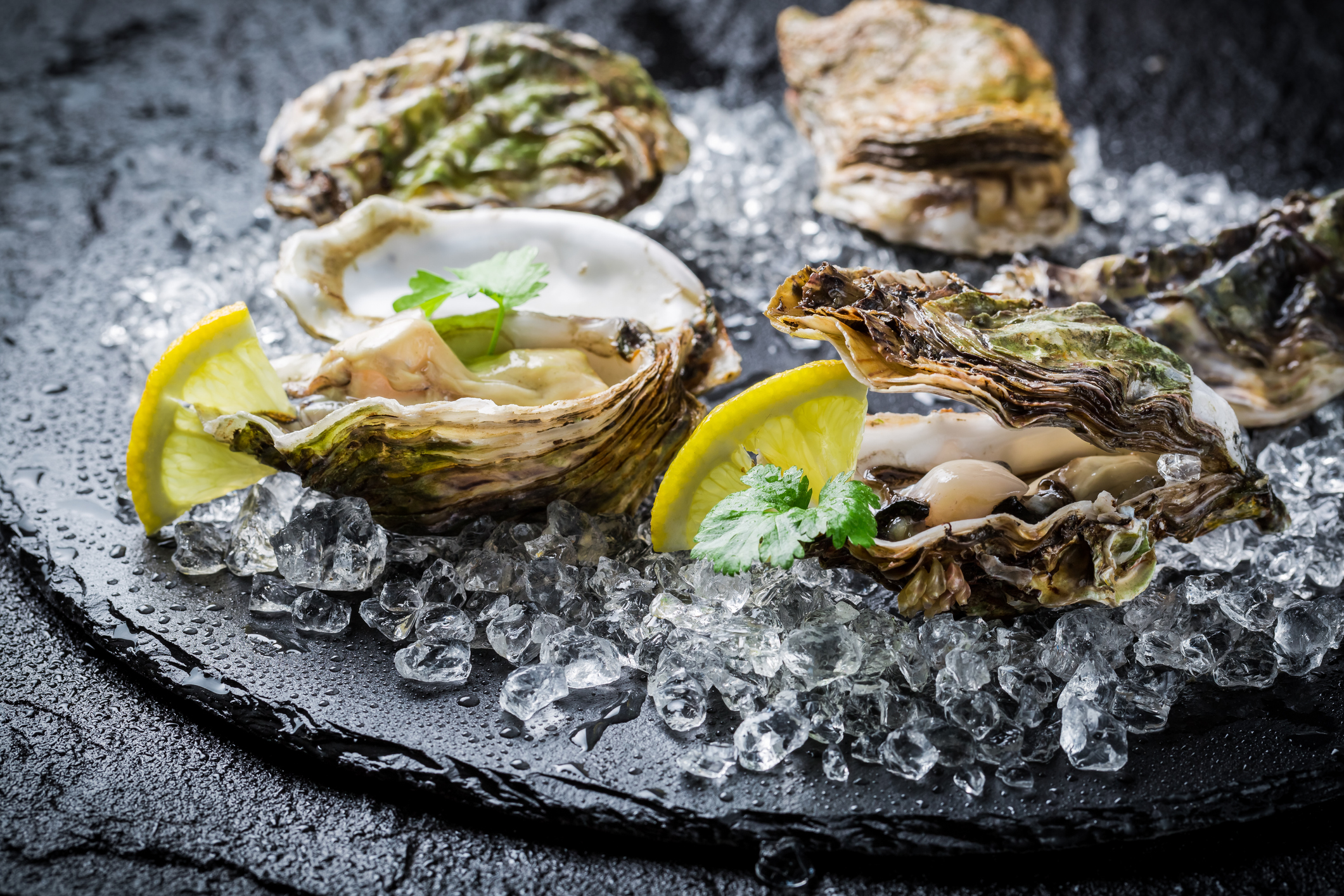 {feasts} oysters
Because it was a rich, cheap source of protein, oysters quickly became very popular on dining tables of America's working class. Now up there with caviar, foie gras and champagne as one of the world's ultimate luxury foods, oysters don't look much from the outside (the shells are rough and grey), but the flesh of these bivalved molluscs is wonderfully succulent and delicately flavored. Join us as we explore four different preparations (only one raw!) and a delicious dessert as we enter the "months that end in -r" that usher in that wonderful time of year - Oyster season!
When: September 25, 6:30pm
Where: Williams Sonoma Fig Garden
Price: $70.00
Due to the nature of our events, tickets are first come, first served, and are non-refundable. Menu/ingredient substitutions will be politely refused.

IMPORTANT NOTICE: Photos and/or videos taken at a Bird and Stone Collective event may be published in print or posted online for download, in online photo albums, and/or on social media sites such as Facebook, Twitter, Google +, Squarespace, and Instagram. From time to time photos and videos may also be made available on CD, DVD, Flash Memory devices, or through email.
By purchasing a ticket to the event, photos and videos of you at the event may be published in any or all of the above-mentioned media and devices at the sole discretion of Bird and Stone Collective, it's partners, or it's vendors. By your attendance at an event, you are consenting to photographs being taken and shared through the above-listed platform(s). If you do not consent, these events may not be the best fit for you.